Specialized Kinesiology
Long Business Description:
Natural Health Practitioner Alexis Costello uses tools such as specialized kinesiology, Stress Indicator Point System (SIPS),Neural Organizational Technique (N.O.T), Bach Flower Essences, massage, herbs and nutrition to get to the root of your health concerns and create an individualized program.
Alexis is a Touch for Health instructor and Teacher Trainer and a SIPS Instructor of levels 1-8 and BAP (Body Alignment Protocol) who also facilitates Bach Flower Essence workshops, K for Kids Playshops, herbal retreats and healthy creative cooking classes.  She is the Past President of the Canadian Association of Specialized Kinesiology (CanASK)  and on the Board of Directors for the International Association of Specialized Kinesiology (IASK) since 2014. Publisher of KinesioGeek Magazine which is available for free at www.gemskinesiology.com
Alexis sold her Natural Health Centre in Kelowna, BC in 2016 to move to Costa Rica with her family. She is eager to travel; contact her to experience a class in a gorgeous tropical setting or arrange one in your area.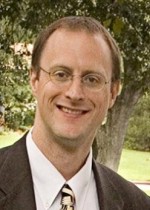 Long Business Description:
Doug is one of the few certified Level 3 Energy Kinesiologists in the United States, and the only practitioner of his skill level in Ohio.  He has a Bachelor's Degree in Biology from Michigan Technological University, a Master's Degree in Genetics and Molecular Biology from Emory University, and over 1500 hours of specialized training across multiple modalities including NeuroEnergetic Kinesiology, Stress Indicator Point System (one of two certified US instructors), Learning Enhancement Acupressure Program, Applied Physiology, Meridian Integrated Kinesiology, Kinergetics, and Touch For Health.  He supports a wide-range of clients referred to him from medical doctors, chiropractors, licensed counselors, licensed massage therapists, Yoga and Zumba instructors, and individual clients.
Connect with Meridian 180 on Facebook by clicking here
On a personal level, Doug is described by his clients as having:
A powerful desire to understand the human workings, and having learned much towards that end
Humility sufficient to recognize he does not know everything, and the willingness to be open-minded
The ability to listen more than he talks
A strong, safe, non-judgmental energy capable of providing a powerful healing space
Long Business Description:
Mother of 2 boys, Patrick and Xavier, I am a Medical Doctor graduate.
I have been running the IBK, a Kinesiology Professional Training school in Belgium, since 1986, and practice and teach various branches of Kinesiology since 1983 in Belgium and in many European countries, in French, English and Spanish. I understand large amounts of Italian and German. IKC TFH Faculty since 1989, I am or have also been Instructor/Faculty for most of the large branches of Kinesiology (Hyperton-X, Wellness Kinesiology, Edu Kinesiology, Applied Physiology, etc.). I am teaching SIPS since the end of the 90s and in 2003, I created  Corps Energie, a new branch of Kinesiology.
I am also practicing and teaching some Energy Psychology tools. Recognized as a level 3 Practitioner and Trainer in EFT by EFT International and by EFTMRA, I am also certified EFT Cert-II by Gary Craig. Among others, I also practice and teach PTT (Picture Tapping Technique).
I love my job, I love the smiles on the face of the persons who thrust me at the end of a session or a class. Thanks to John Thie without whom Kinesiology wouldn't have developed that way and thanks to Ian who created the Kinesiology of the future.