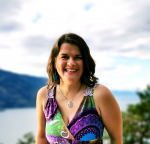 Long Business Description
Integrative Coach for Purpose Driven Professionals
Kasia Rachfall is a coach, healer and mentor for spiritual creatives, coaches, helpers and purpose driven professionals ready to be fully seen and heard for their work, trust their impact, overcome comparisonitis, and receive Sacred Fame™ on their own terms. Kasia has created an integrative approach to helping men and women achieve meaningful success and renown. The pillars of her work include Akashic Records, Advanced Quantum Numerology and Energy Kinesiology. She is the founder of the Sacred Fame Podcast and the Akashic Being Academy for studying the Akashic Records.
Kasia discovered Energy Kinesiology by chance and realized it was exactly what was missing from her client practice. The fast and lasting results of the Stress Indicator Point System of Kinesiology offer her clients not only more mental and emotional clarity, confidence and peace, but also the physical benefits of less stress in the body and energy field.
Her professional background and credentials include: Speaker, Author, Podcaster, Masters Degree in Transpersonal Psychology, Bachelor of Business Administration and Communications, Certified Professional Life Coach, Trainer of Neuro-Linguistic Programming, Master Practitioner of Time Line Therapy™ (a.k.a. Mental Emotional Release Techniques™) and Hypnosis, Practitioner of Touch For Health™ Specialized (Energy) Kinesiology and Stress Indicator Point Systems™ (SIPS) and Body Alignment Proprioception™ (BAP), Certified Practitioner of Advanced Numerology and Soul Agreements™, Reader and Teacher of Akashic Records, Practitioner of Reiki, Intuitive Healer and Artist. In my first career I was a Chartered Insurance Professional working as a Personal and Commercial Insurance Underwriter.
Send Message to listing owner