Ione Pearce Horlacher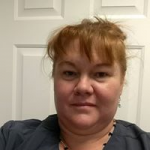 Long Business Description:
Getting to know Ione:  Ione Pearce Horlacher (born in Show Low, Arizona) has training in Specialized Kinesiology, Massage Therapy, CranioSacral Therapy, Lymphatic Drainage, Heart Centered Therapy, Emotional Processing, Mentoring, Cosmetology/Barbering, and has an AS Degree from UVU.  She has been training in SIPS (Stress Indicator Point System) and seeing many incredible results from this work.  She became interested in bodywork early in her youth. In 2001 she became a Licensed Massage Therapist and has been studying and seeing clients ever since.  Her practice consists mostly of working with those who have learning difficulties, those suffering from PTSD, fibromyalgia, muscle pain, birth traumas, relationship strains, depression, anxiety, autism, & migraines.  She  teaches at a local massage school.  She is an Instructor/Consultant for Touch for Health, and Jaw R.E.S.E.T.  She has worked with a wide range of clients; infants & parents, military personnel to business professionals.   She continues to help those who need specialized care. She lives in Utah with her family.
Facebook: facebook.com/thisisione
intouch4wellness@gmail.com
Business Name: In Touch for Wellness